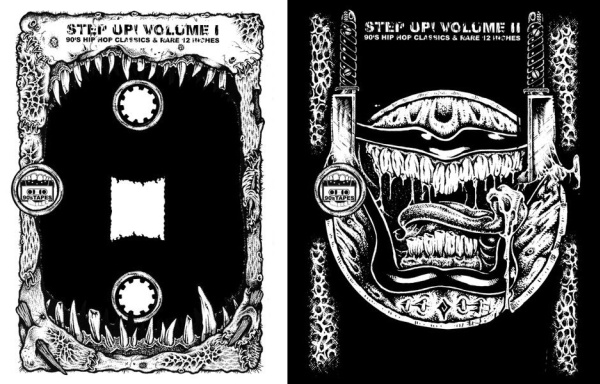 Das HHV-Imprint 90's Tapes ließ im September 2019 eine Bombe platzen, als sie zum Einstand Ism & Blues von Hard 2 Obtain als Deluxe-3LP neu auflegten. Vom exzellenten Geschmack der Verantwortlichen kann man sich auch auf dem Mixcloud-Channel von 90's Tapes überzeugen: Dort stehen zwei dicke Mixes mit Klassikern und Raritäten aus dem goldenen Jahrzehnt zur Verfügung – wer weiß, ob man den einen oder anderen Track von hier demnächst auf einem Vinyl- oder Tape-Reissue zu hören bekommt? Wir werden sehen. Die aktuellen Re-Releases des Labels findet ihr hier.

Volume 1 mit Craig Mack, Redman, Lost Boyz, Cash Money Click, Fab 5, Heltah Skeltah, O.G.C., Kamakazee, Rasco, Rezidue, Finsta Bundy, Krumb Snatcha, Artifacts, Pete Rock & CL Smooth, Boogiemonsters, World Renown, Street Smartz usw.

Volume 2 mit Channel Live, GURU, Black Moon, Thrust, Saafir, Jeru The Damaja, Third Degree, I.G. Off & Hazadous, , Triflicts, The Nonce, Group Home, Nas, Mad Skillz, Lace Da Booms, Miilkbone, Natural Resource, Royal Flush usw.