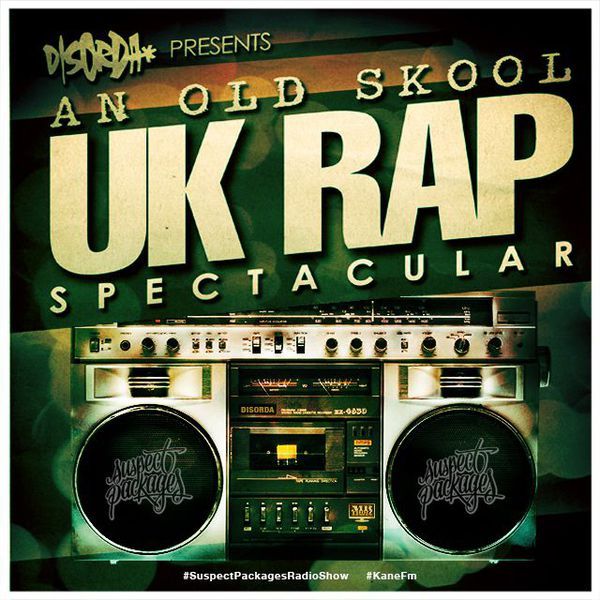 Wenn MC Alkaline von der Crew Gunshot das Intro spricht, dann kann man sich sicher sein, dass bei diesem Old Skool UK Rap Spectacular-Mix kein Stein auf dem anderen bleibt. Zwei Stunden lang spielt Disorda von Suspect Packages Untergrund-Hits, Raritäten und unveröffentlichtes Zeug von der Insel, zeitlich angesiedelt zwischen den späten 80ern und Mitte der 90er Jahre. Dabei sind Tracks von Gunshot, Blade, MC Flex, Son of Noise, Lady Tame und zig weiteren. Wer sich – wie ich – eher zu den UK-Rap-Banausen zählt, für den hält dieser Mix ordentlich harten, schnellen Lehrstoff parat.
Construction – Untitled
Neighbourhood Threat – Three Man Threat
Forward Intense – Stated
Jus Badd – Proud
MC Flex – Make Ya Move
Krispy 3 – Pure Facts
Mykrophone – Takin' Out Suckers
Skeleton – Disattach Ya'Self
Deighton Task Force – In The Neighbourhood
Lady Tame – Loud Ladies
MC Fyre – Kold Rockin' The Crowd
Bomb The Bass & Merlin – Megablast (Remix)
The Brotherhood – Just A Manifestor
Logic Control MC's – High Pursuit
Son Of Noise – Ill Justice (Demo Version)
MCD – How Many Miles?
Atorie – It's My Time
Chilli D & Dope Stuff – Chillin Wid Dope
Rhymeside – Critical
D To The K – Hard But Live
The Dynamic MC's – I Feel Dynamic
Huggy G. Jam – Raps The Last Means
Direct Current MC's – Gangland Rap
Militant Posture – Dawn Of Terror
Cut 2 Kill – It's A Heat Up
Sir Drew – Don't Take Away Our Hip Hop
Cause In Effect – Some Bite The Bullet
Twice The Trouble – Serious
S.L.R. Crew – Life Is A Bitch
Severe Carnage – The Struggle Continues
MC Mell'O' – DETT Magic
Original Offkey Yout' – Goin' On Dark
D Marcus C – Freedom
Rough Element – Criminal Behaviour
Lords Of Rap – Fancy Your ChancesDef Tex – Put It Back '92
Blade – Nuclear Raw Fear
Gunshot – Police[/spoiler]