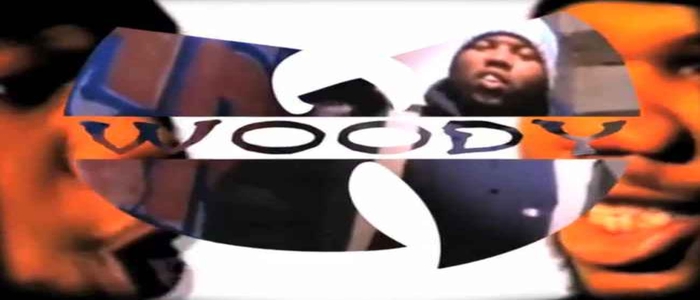 DJ Woody nimmt uns mit seiner Big Phat 90s Video Show mit auf eine audiovisuelle Zeitreise durch die 90er Jahre. Den Audio-Teil liefern hochgeschätzte, in chronologischer Abfolge gespielte Hits von früher (checkt die Tracklist unter dem Video), der eigentliche Hammer ist aber die visuelle Umsetzung: ein absolut phantastischer, mit tonnenweise Rap-Clips, Samples, Cuts und irrsinnigen Ideen angereicherter Flashback, der die Pop-Kultur der 90s rauf- und runterreferiert. Einer der vielen Geniestreiche, die DJ Woody hier bringt, ist der Part um Minute 15, wo er einfach mal Raekwons Verse aus C.R.E.A.M. auf den Beat von '93 Til Infinity mixt und Krs-One dazu im Hintergrund beatboxen lässt. Und was der ehemalige ITF World Champion Woody so als DJ draufhat, zeigen die letzten 5 Minuten des Clips.


[spoiler title="Tracklist"]Showbiz & AG – Party Groove (Edit)
Blu Rum 13 – 90's Special
Gangstarr – DWYCK (Instrumental)
LL Cool J – Momma Said Knock You Out
Tribe Called Quest – El Segundo (Norman Cook remix)
Tribe Called Quest – Can I Kick It
Gangstarr – Just To Get A Rep (Instrumental)
De La Soul – Ring Ring Ring
Black Sheep – The Choice Is Yours (Revisited)
Naughty By Nature – OPP
Nice & Smooth – Hip Hop Junkies (Acappella)
Del Tha Funky Homosapien – Mistadobolina
Cypress Hill – How I Could Just Kill A Man (Instrumental)
Eric B & Rakim – Don't Sweat The Technique (Instrumental)
Kris Kros – Jump – Jump
House Of Pain – Jump Around (Instrumental)
Pharcyde – Oh Shit
Krs One – Uh Oh (Loop)
Krs One – Return Of The Boom Bap (Loop)
Souls Of Mischief – 93 Til Infinity (Loop)
Wu Tang Clan – C.R.E.A.M (Acappella)
Krs One – Sound Of The Police
Cypress Hill – Insane In The Brain
Dr Dre – Nuthin' But A G Thang
Portishead – Sour Times (Loop)
Beastie Boys – Sure Shot (Acappella)
Jeru The Damaja – Static (Loop)
Gangstarr – Code Of The Streets
Notorious Big – Unbelievable (Instrumental)
Notorious Big – Juicy (Acappella)
Pharcyde – Runnin'
Skee-Lo – I Wish (Acappella)
Ol Dirty Bastard – Shimmy Shimmy Ya (Acappella)
Mobb Deep – Shook Ones Pt. II (Loop)
Dr Dre & 2Pac – Cafifornia Love
Fugees – Ready Or Not (Acappella)
DJ Shadow – Bear Witness (Loop)
Luniz – I Got 5 On It
Blackstreet – No Diggedy
Busta Rhymes – Woo-Hah! (Acappella)
Reprazent & Roni Size – Brown Paper Bag
The Aspects – Yes Please Woodypella
Beastie Boys – Body Movin' (Acappella)
Jurassic 5 – Jayou (Instrumental)
Mr Scruff – Spandex Man
Dr Dre – Next Episode (Acappella Woody rerub)
Blackalicious – Alphabetic Aerobics (Instrumental)[/spoiler]
Die Tonspur gibt es auf Soundcloud zum Download. Peace an DJ Shame, auf dessen FB-Page ich dieses Meisterwerk entdeckt habe.