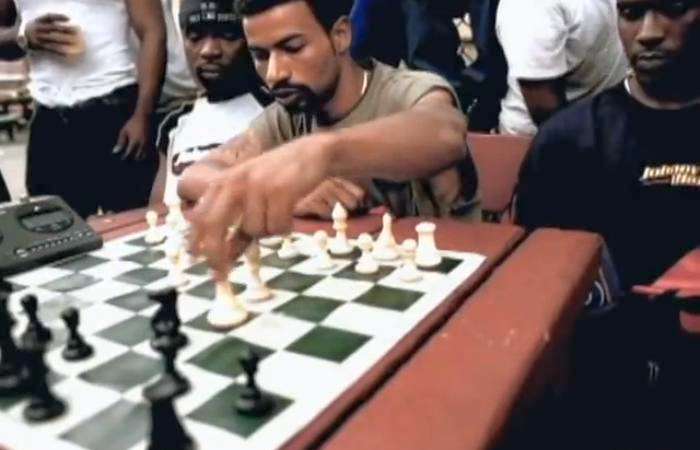 Showbiz und A.G. gehören zu den großen Producer/MC-Duos unserer Zeit – man denke nur an das Debüt Runaway Slaves (1992) oder den Nachfolger Goodfellas (1995), die echten Heads noch in bester Erinnerung sein dürften. Wenn sich A.G. mal auf Produktionen anderer Beatmaker bewegte, dann stammten diese meist auch aus dem D.I.T.C.-Umfeld. Eine Ausnahme ist die 1998 auf dem kleinen Label P-Jay Recordings erschienene Maxi Hidden Crate/Hold Mine, deren Beats von einem gewissen DJ Greyboy aus San Diego kamen. Nichts gegen Show & A.G., aber für mich zählt Hidden Crate zu den besten Arbeiten von André The Giant, der mit der Zeile "I hold my own like Bud Bundy with no date" auch noch die ultimative 90s-Referenz raushaut. Brillanter Stoff mit perfekter Harmonie zwischen Beat und Rapstyle.

Das Video, co-produziert vom US-Profi-Skater und Schauspieler Rob Dyrdek, tauchte erst einige Jahre nach dem Release der Single auf und endet abrupt in der zweiten Strophe, den vollständigen Track könnt ihr hier hören (es lohnt sich). Auch die B-Seite Hold Mines überzeugt mit cooler Bassline und einem A.G. in Hochform.
Den ganz offiziellen D.I.T.C.-Segen erhielten die beiden Tracks, als Show & A.G. sie auf die CD-Version ihres dritten Albums Full Scale (1998) packten. Hätten sich Greyboy und A.G. zusammen auf Albumlänge ausgetobt, ich hätte nichts dagegen gehabt.