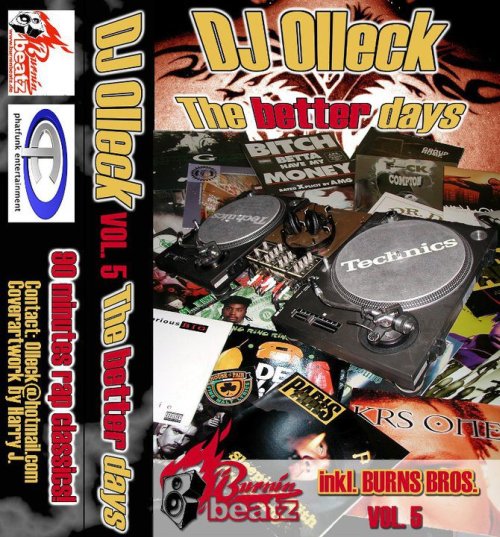 Über Facebook hat mir DJ Olleck aus Hannover ein paar lohnenswerte Links zukommen lassen, die mich direkt zu seiner Mixcloud-Page und der sehr sehr guten Mixtape-Trilogie The Better Days führten – beim Anblick des Covers von Teil 1 wusste ich bereits, dass ich hier richtig bin. Der erste Teil reißt einen auch sofort mit, wenn Olleck ein paar radikale Uptempo-Schellen verteilt (Paris mit Guerillas In The Mist, Public Enemy mit Welcome To The Terrordome und Ice Cube mit Wicked), und auch die Trackauswahl auf den nachfolgenden Teilen ist insgesamt exzellent. Die eigentlichen Mixtapes sind 2002 und 2003 erschienen und natürlich längst restlos vergriffen, aber mit den folgenden Streams lässt es sich auch ganz hervorragend in Erinnerungen an die besseren Tage schwelgen… viel Spaß!
The Better Days Vol. 1
---
The Better Days Vol. 2
---
The Better Days Vol. 3
… die B-Seite folgt!